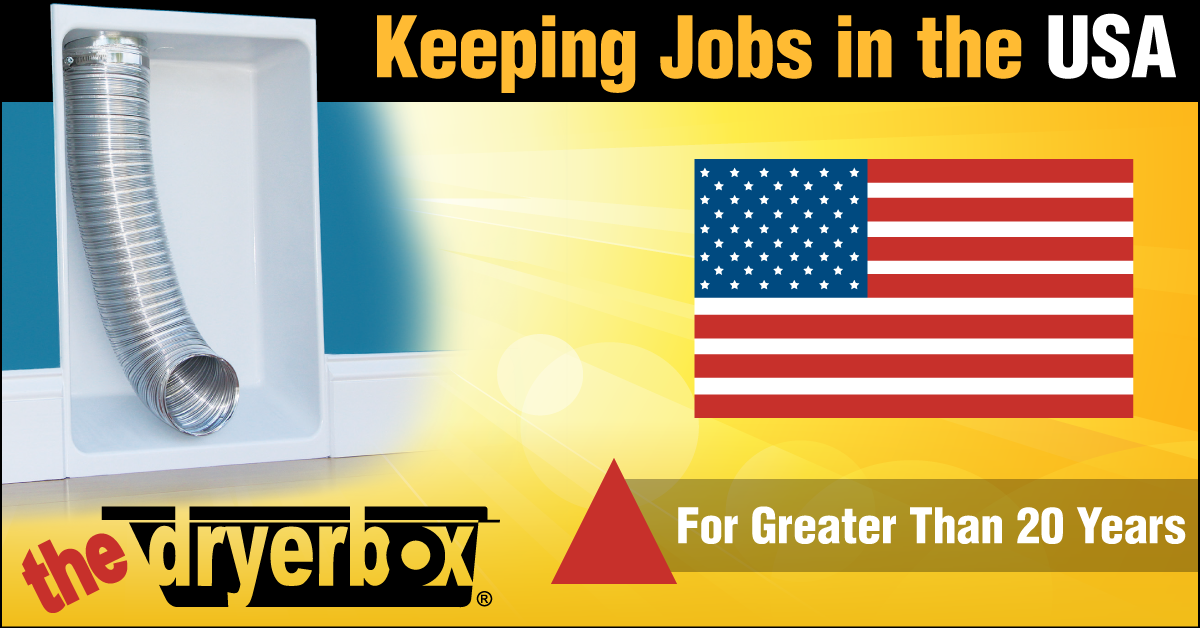 Products that are proudly made in the USA bolster the economy—creating more jobs and keeping investments right here at home. The Dryerbox® is one of those products.
Imported knock-offs are nothing but a slap in the face to hard working Americans. Your customers deserve products like the Dryerbox, built tough in Pittsburgh, PA, USA.
Builders across the US appreciate Dryerbox quality. Built of heavy gauge aluminized steel, they withstand the test of time and stand up to dryer fires. They are even UL-rated for one hour walls.
Top reasons your customers love the Dryerbox:
Made in the USA
Dryer Can be Placed Flush to the Wall
Leaves More Room for Larger Appliances
Protects Exhaust Hose from Being Crushed
Has a Built-in Caulk Bead for a Professional Finish