While it's often useful to tap the exacting perfection of the original Dryerbox® models, having a single, standard installation can simplify construction. The new Model DB-480 is designed to do just that.
DB-480 is taller and wider to safely collect transition hose for dryers that sit directly on the floor, as well as those on a pedestal. It can be inverted to vent up or down, but it is installed on the bottom plate for every home.
Like the model 425, it features one tapered end to guide the flex hose when it is connected in a straight line. When the dryer's exhaust port is on the same horizontal plane as the in-wall connection, the extra width allows the flex hose connection points to be offset as is done with the model 4D.
Built Tough
The NEW Dryerbox 480 is built right here in the U.S. to the same tough standards as the original models: deep drawn 22 gauge aluminized steel, only bigger.
DB-480 has a larger receiving area to safely collect the duct whether the exhaust port is at floor level or higher. Home buyers can change dryer types without remodeling worries.
Standard Installation
When venting upward, model 480 is installed as a standard 425. For downward venting, it is simply inverted. The new top and bottom 3/8" flange supports the drywall with a solid backing at the top and leaves room beneath so flooring can be installed without any special cutting.
The gas knock-out is now centered. This allows room for flex that is entering the Dryerbox on the same plane as the in-wall port.
Compared to model 425, this new Dryerbox is 4.5" wider and 2.25" taller. Compared to the 4D, it's the same width and 4.5" taller. The top flange is 1/8" shorter and now includes a new 3/8" bottom flange.
Selecting Model DB-480 Delivers Key Benefits:
Simplify Install Instruction with a Standard Bottom Plate Installation for Every Home
Give Homebuyers the Freedom to Upgrade Appliances and Increase Overall Profits
Get More Side-to-side Latitude for Dryer Placement with a Larger Receiving Area
Easier for Installers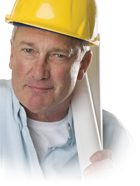 A consistent bottom plate install reduces complexity and instruction time.

Installers can move faster which helps improve overall profitability.