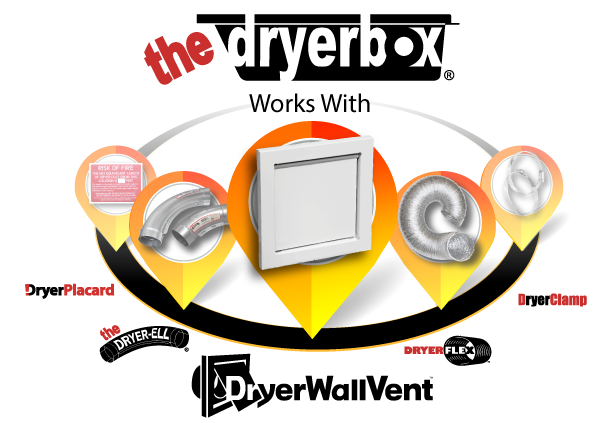 Superior products designed to work together to create a safer laundry room.
The Dryerbox works with the DryerWallVent.
How?
By keeping your venting safe at both ends, the Dryerbox works in conjunction with the DryerWallVent to maintain the proper airflow. The Dryerbox helps to prevent the hose from kinking and the DryerWallVent provides zero airflow resistance.