aka DBF-110 or DBF110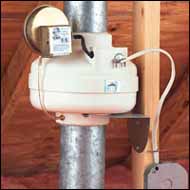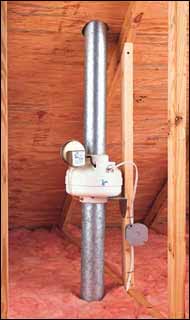 Nowadays, many dryer installations are located in interior, convenient to the kitchen locations and actually too far from the exterior for traditional exhaust duct work. Too long of a run results in longer drying times, higher energy usage and reduced air flow velocity in the exhaust, accelerating lint buildup in the duct.

The Fantech DBF110 Dryer Booster Fan is specially designed in two important ways. One, the fan blades are a true airfoil backward curved impeller eliminating the risk of lint buildup on the blades, and two, the fully automatic pressure switch. The switch monitors dryer operation and will activate the fan when the dryer comes on. Preset to cycle in ten minute intervals the fan will stay on until the dryer stops. The DBF-110 dryer booster fan is suitable for rigid duct runs of up to 60 linear feet with a maximum of six elbows.

In some instances, you may use long-turn elbows as an alternative to booster fans. For more information, follow this Booster Fan Alternative link. A very innovative fully automatic dryer booster fan with a onboard pressure switch sensing when the dryer is running. A Fantech Lint Trap is suggested when the booster fan must be located closer than 15' from the dryer.
Lint Trap DLT-4
Galvanized metal lint trap for dryer boosting applications. Use when duct length between dryer and booster fan is less than 15 feet. Fits 4-inch duct. Features pull out door with view window, removable lint filter for easy cleaning and 1/2" flange for flush mount installation.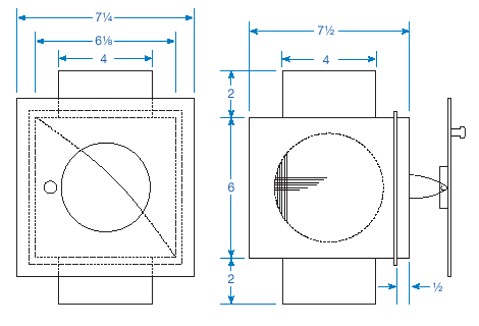 Buy them here Accessories